Our work with Centrepoint
As part of The Co-operative Bank, we are proud to be guided by the values and ethics laid down in our customer-led Ethical Policy. Our Ethical Policy is now over 25 years old, and we marked the occasion by going into partnership with Centrepoint, a charity that supports homeless young people.
Who are Centrepoint?
Centrepoint give homeless young people a future.
They work with homeless 16-25 year olds in London, Manchester, Yorkshire and the North East. They don't just aim to provide a safe place to stay; they provide vulnerable young people with a future. Centrepoint help more than 9,200 people a year with accommodation, health support and access to education and training.
They equip people with the skills they need to escape homelessness for good.
We make a donation to Centrepoint on behalf of every new mortgage and product switch. So thanks to you, our mortgages tackle youth homelessness and fund the Centrepoint Helpline.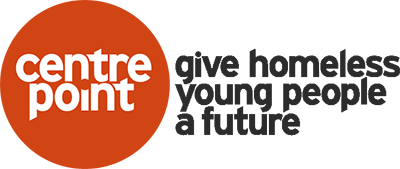 New mortgage customer applications and existing mortgage customer product switch applications will be eligible for a £5 donation, on completion of the mortgage or product switch (as the case may be). Transactions relating to existing mortgages including a further advance, porting of an existing mortgage or change of borrower, are not eligible for the Centrepoint charity donation at this time. The Bank will make a payment to Centrepoint quarterly, for eligible completions during the previous quarter.
The £5 donation will be made for each eligible mortgage sold through direct and intermediary channels i.e. it applies to the Bank's Britannia and Platform branded mortgages. Britannia and Platform are trading names of The Co-operative Bank p.l.c. The Bank reserves the right to change or withdraw the donation arrangement at any time.
Centrepoint is a registered charity in England and Wales, No. 292411